Employers cannot afford to ignore substance abuse issues in the workplace from a legal and ethical standpoint. This blog post will explain the hazards of substance abuse and the risks of doing without a policy, even though it is 100% voluntary in Ohio.
What is a Substance Abuse Disorder?
A substance abuse disorder is a complex brain disease, including alcohol and drug addiction. It occurs when a person has a dependence on the substance to the point of intense and uncontrollable cravings and compulsive behaviors to obtaining the substance.
The Workplace Risk Without a Policy
Substance abusers are more likely to exhibit the following behaviors:
poor attendance,
cause work-related accidents,
work while impaired, and
drive an increase in employer medical and workers' compensation costs.
Employers must have substance abuse policies to handle these situations reasonably and efficiently.
Creating the Right Policy
When creating the policy, the employers must decide their overall approach to the situation: will they have a zero-tolerance policy or allow a rehabilitation opportunity after the first positive test? They then have to clearly illustrate prohibited conduct and the consequences for failing to comply. At a minimum, prohibit the use of substances at work and state that a failed test could result in discipline up to termination.
Unannounced inspections can be helpful in the policy to collect evidence of on-duty alcohol and drug paraphernalia. There should also be exceptions for alcohol use in place, such as holiday parties and medical use of marijuana.
Provide a self-admission allowance so the employer can manage delicate, reasonable accommodations for employee leave. Every state has its law. Ohio has a voluntary drug testing law.
The Ohio drug-free safety program contains Basic and Advanced levels. An employer that meets the basic level requirements can receive a 4 percent rebate on workers' compensation insurance premiums. An employer that meets the Advanced level requirements can receive a 7 percent rebate. Regardless of the level, an employer must provide a written policy describing the drug-free program within 90 days of the start of the initial program year. Employers also must provide initial training and refresher training to employees and supervisors. Testing required for an employer at the Basic level generally includes:
Pre-employment testing
Reasonable suspicion testing
Post-accident testing of anyone who may have caused or contributed to an accident following an accident investigation
Return-to-duty testing for employees who get a second chance after a positive test
Follow-up testing for employees who retain employment after a positive test and return to duty
Policy Purpose
Providing a safe, quality-oriented, and productive work environment. Alcohol and drug misuse threatens the health and safety of employees and the security of the company's equipment and facilities. For these reasons, you are committed to eliminating drug and alcohol use and misuse in the workplace.
Scope
This policy applies to all employees and all applicants for company employment. The human resource (HR) department is responsible for policy administration.
Determine whether you will or will not assist and support employees who voluntarily seek help for drug or alcohol addiction before becoming subject to discipline or termination. Most employers allow the employee to use accrued paid time off, be placed on a leave of absence, and be referred to treatment providers.
Set Up a Testing Policy
The core component of an effective substance abuse policy is a legally compliant testing policy for all employees.
Required Testing
Pre-employment
Applicants being considered for hire must pass a drug test before beginning work or receiving an offer of employment. Refusal to submit to testing will result in disqualification of further employment consideration.
Reasonable suspicion
Employees are subject to testing based on, but not limited to, observations of apparent workplace use, possession, or impairment by at least two members of management. Examples include:
Odors (smell of alcohol, body odor, or urine)
Movements (unsteady, fidgety, dizzy).
Eyes (dilated, constricted, or watery eyes, or involuntary eye movements).
Face (flushed, sweating, confused, or blank look).
Speech (slurred, slow, distracted mid-thought, inability to verbalize thoughts).
Emotions (argumentative, agitated, irritable, exhausted).
Actions (yawning, twitching).
Inactions (sleeping, unconscious, no reaction to questions).
When reasonable suspicion testing is warranted, management and HR will meet with the employee to explain the observations and the requirement to undergo a drug or alcohol test within two hours. Refusal by an employee will be treated as a positive drug test result and result in immediate termination of employment.
Post-accident
Employees are subject to testing when they cause or contribute to accidents that seriously damage a company vehicle, machinery, equipment, or property or result in an injury to themselves or another employee requiring offsite medical attention.
We Can Create Your Workplace Substance Abuse Policy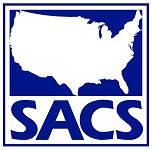 SACS Consulting & Investigative Services, Inc. can help! We have workplace training that can help you with drug-free safety and how to handle issues in your company. Give us a call at 330-255-1101 to speak to one of our highly qualified HR professionals today!