According to FBI reports, hate crimes have continued to rise over the last few years.
Hate crimes are defined as traditional crimes (i.e., murder, arson, or vandalism) fueled by bias toward race, ethnicity, ancestry, religion, sexual orientation, disability, gender, or gender identity. In 2019, law enforcement agencies reported to the FBI 7,103 hate crimes.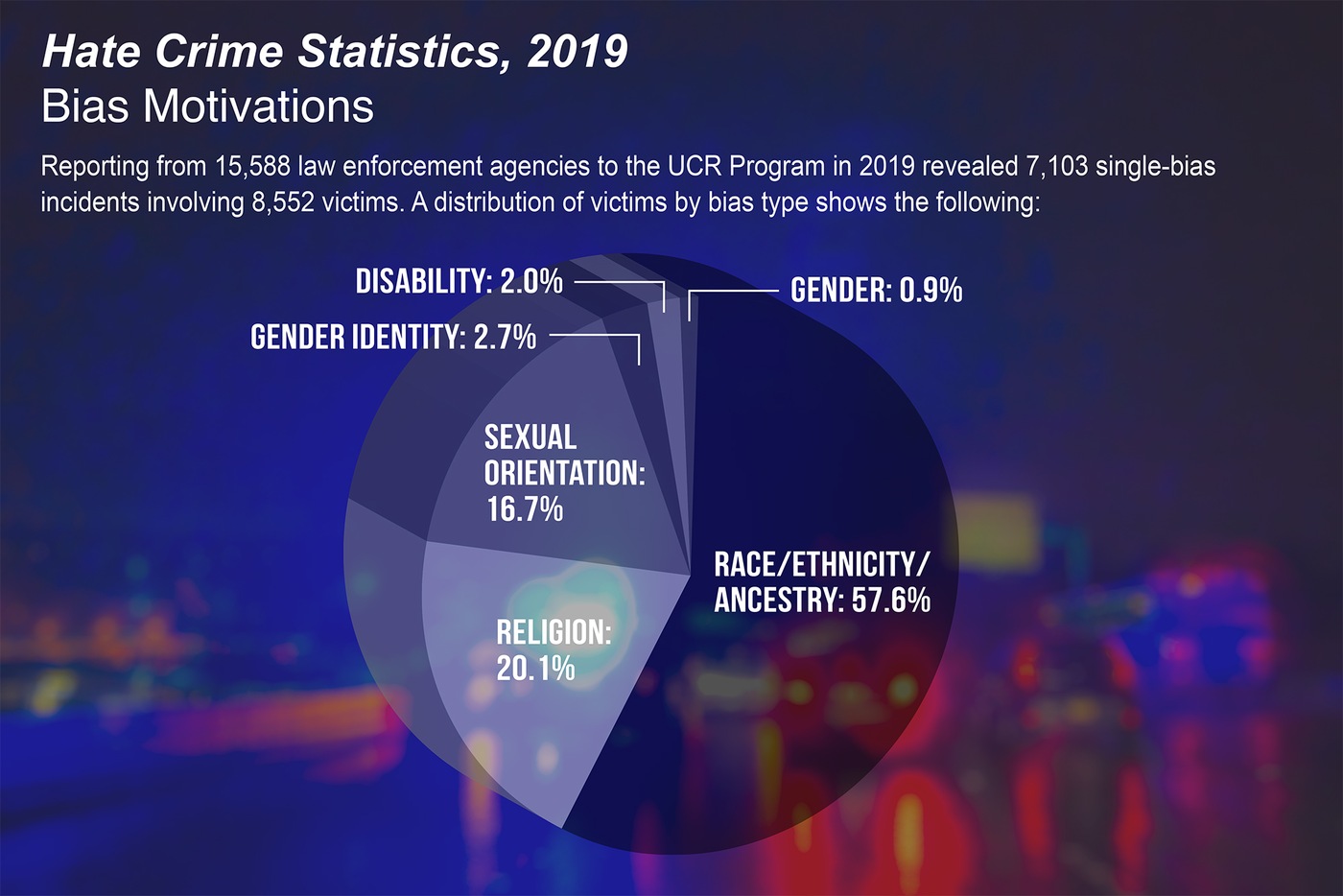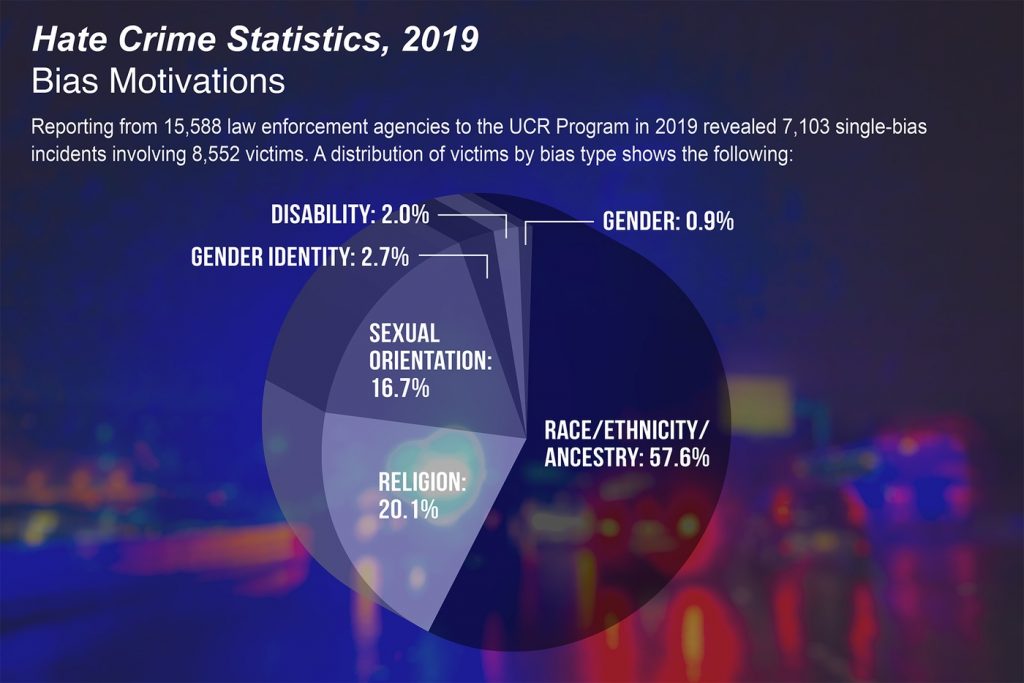 In 2020-21, Asian Americans Targeted
The Biden administration's attempt to curb xenophobia directed at Asian Americans and Pacific Islanders follows a spike in hate crimes and incidents of assault, bullying, and shunning during the COVID-19 pandemic.
President Joe Biden signed a memorandum on Tuesday acknowledging those harms and said his administration would condemn such discrimination. According to attorneys and academics, the action has immediate implications for employers and their workers, who have reported coronavirus-related harassment and discrimination directed at Asians and Pacific Islanders.
What Employers Can Do
As an employer, you must provide a safe work environment for all.
Increase Security
Protect the organization and all employees by being prepared for a worst-case scenario with proper security measures:
Control the physical property with proper access control and security cameras.
When handling mail, train employees to detect suspicious packages
Establish security-related policies and procedures to ensure everyone is vigilant for possible threats to the organization and knows what to do if incidents happen.
Hate crimes often start from a one-on-one bias. That is why the organization needs to establish tolerance and sensitivity training for all employees or members.
Teach Tolerance, Sensitivity, and Kindness
Organizations must establish cultures that set aside personal prejudices, casual biases, and preconceived notions. Why? Discrimination in the workplace adversely impacts the overall culture of the organization. When the work culture is affected, a toxic environment is a likely outcome.
Practicing tolerance and kindness in the workplace puts the employer in a critical position to impact the growing trend of hate-related crimes in America.
Ohio Increases Penalties for Hate Crimes
If a person is found guilty of a biased-related offense, they may face penalties for the next higher degree for the underlying crime. In Ohio, menacing is a fourth-degree misdemeanor. The conviction penalties for this offense include up to 30 days in jail and/or a fine of up to $250.
Ohio Hate Crime Laws
Ohio Rev. Stat. Ann. § 2927.11: Misdemeanor to desecrate certain property, including places of worship.
Ohio Rev. Stat. Ann. § 2927.12: enhanced penalties for certain crimes if a defendant chooses a victim "by reason of the race, color, religion, or national origin of another person or group of persons"
Understand and Embrace the Differences in Others
SACS Consulting & Investigative Services, Inc. can help your organization ensure your employees' safety and guide your staff to step back from preconceived notions. Contact us or call 330-255-1101 to schedule your Physical Security/Vulnerability Assessment and Tolerance and Sensitivity Training today.