In today's digital age, it's common to find people sharing every aspect of their lives on social media, from the food they ate for breakfast to the most intimate moments of their lives. But have you ever paused to think about the potential legal implications of your posts? Specifically, can your social media activity be used during an investigation? Let's dive into this intriguing subject.
The Digital Footprint: More Permanent than You Think
Every time you tweet, post a photo on Instagram, or update your status on Facebook, you leave a digital footprint. Your online activity isn't entirely erased even if you delete a post. Various organizations and tech-savvy individuals can retrieve this data.
According to a 2019 study by the Pew Research Center, 74% of U.S. adults were unaware that Facebook maintains a list of their interests and traits based on their online activity.
Social Media in Legal Proceedings
It's a common misconception that the content shared on social media is somewhat protected. Social media posts are increasingly used as evidence in civil and criminal cases.
Criminal Cases: Prosecutors have used social media posts to establish motives, provide evidence of a crime, or discredit defendants.
Civil Cases: In personal injury cases, for instance, if someone claims a debilitating injury but then posts pictures of themselves doing physically demanding activities, that evidence can be used against them.
The Legality: Fourth Amendment Concerns
The Fourth Amendment to the U.S. Constitution protects citizens from unreasonable searches and seizures. However, the amendment's interpretation in the context of digital data and social media remains controversial.
Generally, information shared publicly on social media can be used in court without violating Fourth Amendment rights. Still, accessing someone's private messages or posts without a warrant or the individual's consent might be considered a violation.
In the 2018 U.S. Supreme Court case Carpenter v. United States, the court ruled that accessing seven days or more of a person's historical cell-site records without a warrant violates the Fourth Amendment. This ruling indicates a growing recognition of the need to protect digital privacy, but the exact boundaries, especially concerning social media, are still being defined.
International Implications
The implications of using social media posts in investigations aren't limited to the U.S. Social media evidence has also played pivotal roles in various court cases in countries like the UK, Canada, and Australia. Each nation has guidelines and limitations concerning online data's admissibility, which are evolving with the digital age.
Protecting Your Digital Self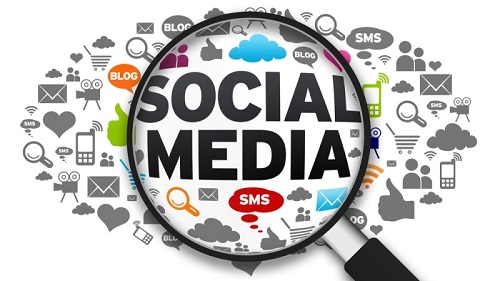 Considering the implications of your online activity, it's crucial to exercise caution when sharing on social media. Some tips include:
Tighten your privacy settings: Regularly review and adjust your social media privacy settings. Make sure you understand who can see your content.
Think before you post: Ask yourself if you'd be comfortable with your employer, family member, or even a court of law seeing the post.
Be wary of sharing sensitive information: Avoid posting exact locations, confidential details, or anything that might be used against you in the future.
Conclusion
The digital age presents both opportunities and challenges. As we continue to share our lives online, it's essential to be aware of the potential implications of our actions. While the law is still catching up with technology, one thing remains clear: our social media posts can play a role in investigations and legal proceedings.
.The best course of action regarding social media posts for an employer is to have a clear electronic communications policy. The best step for the employee is to post cautiously to ensure they do not set themselves up for problems.
"Social media, in many instances, can be a very important and legal method of searching for Investigative needs while not violating a person's legal rights." — Timothy Dimoff, President of SACS Consulting & Investigative Services
We Have Qualified Investigators Ready to Help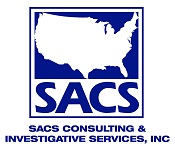 Whether you need an investigator, would like to establish a clearly stated electronic communications policy for your organization, or train employees on it, we have the expertise to navigate these waters. Call us at 330-255-1101 to speak with one of our investigative or human resources professionals today!