Today marks Data Privacy Day, an international effort to empower individuals and encourage businesses to respect privacy, safeguard data, and enable trust.
This blog post will focus on several concrete ways individuals and business owners can protect themselves and their businesses. It will also cover this country's newest entry into data privacy that just went into effect, the California Consumer Protection Act.
Stay Safe Online – A Checklist for Individuals to Protect Their Privacy
Please carve out time today to do and remember the following:
Change to secure passwords.
Passwords should be at least 14 characters in length with a mixture of lower and upper case letters, numbers and special characters.
Make sure your computer's operating system, apps, and antivirus software are up to date.
An alarming statistic by IBM states that almost 70% of web-based attacks occur because a user's computer is at risk because either they do not have antivirus software installed on it or the software is outdated.
Don't open email attachments unless you know the party.
Put all attachments in the cloud and share a link to the documents.
Use hotspots and public networks carefully.
Even though many enjoy using free public networks and personal hotspots, it is essential to remember that approximately 90% of public hotspots are unsecured, meaning they can be a hotbed for hackers.
On social media, only friend or connect with those you know.
Spear phishing is a new way hackers are getting to know you and your friends, thus stealing your identity for fraudulent activities.
If you wish to subscribe to a newsletter or email, find out how the company is going to use your data before hitting submit.
Be sure you have opt-out options. Find out in advance if they are planning to sell your data and to whom.
Keep Your Business Safe
Check on your company's Wi-Fi security protocol.
Without getting into too much technical jargon, there are three types of protocol a Wi-Fi provider can have: WEP, WPA, and WPA2. The last one is the best because it deals with encryption while the first one is the weakest protocol and can be hacked more quickly than the others.
Change the routers' passwords.
IPWatchdog recommends that Wi-Fi router passwords are changed every six months and, of course, use a strong password as noted above.
Formulate, review, and update your cybersecurity policy.
Your plan provides everything from encrypting data to backup methods to handling a crisis in the event of a breach – review it annually. Training is recommended annually and with new employees as part of their onboarding process.
The Golden State is Protecting Privacy of Californians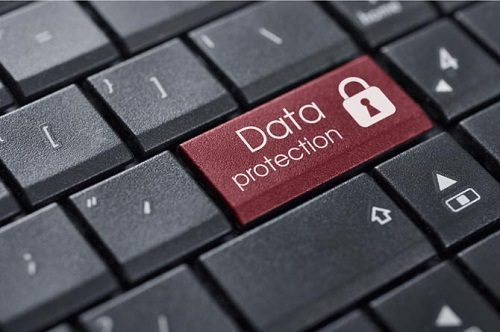 First, there was GDPR.
Now we have the American version of data privacy protection for 40 million individuals, which is 12.5% of our county's population. On January 1st of this year, the California Consumer Privacy Act (CCPA) went into effect which grants their citizens the following four rights:
To know what personal data is collected, used, shared, and/or sold;
To delete personal information held by businesses;
To opt-out of the sale of their data and
To not be discriminated against if they choose not to share or sell their data.
Data privacy experts agree that some form of the CCPA will roll out to the rest of the union, state by state, or there will be a federal mandate in the not too distant future.
Join Us in Celebrating Data Privacy Day
Get involved in the Stop. Think. Connect. Initiative to keep your employees and computer systems safe. If you need help with your cybersecurity policy, please contact us today!