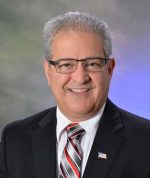 Timothy A Dimoff, CPP, Founder and President of SACS Consulting and Training Center, is a nationally recognized expert in human resource issues. He is extremely experienced and is often called upon to provide information, assessments, training and programs to corporate clients, the media, associations and other groups. 
Dimoff frequently serves as an expert witness in corporate security and human resource litigation – for both defendants and plaintiffs. Utilizing his strong people skills and natural business acumen, he has built his company into a nationally recognized firm, and has been honored for developing and leading one of Ohio's fastest growing companies.
Before starting his company in 1991, he served as a Detective in the Akron, Ohio Police Department. He also served on a federal law enforcement task force.
Education
Denison University, Bachelor of Arts In Sociology with emphasis in Criminology
Corporate National Expert in the Following Areas
Corporate Internal Investigations
Corporate Security
Crises Management
Drug & Alcohol Policies and Testing
Executive Security
Human Resource Issues
Labor Disputes & Strikes
Litigation Prevention & Expert Testimony
Management Training & Development
Management Training/Employee Education
Policies and Procedures Services
Pre-Employment Screening & Background Checks
Security Assessment & Vulnerability Issues
Sexual Harassment/Harassment/Discrimination
Workplace Training
Workplace Violence/Bullying
Contact SACS Consulting & Investigative Services, Inc.
330-255-1101 or 888-722-7937